Podcast: Play in new window | Download
Aquarimax on Aquariums! Join hosts Rus and Kelly as they discuss aquarium questions and comments from
Jeremiah in Grand Rapids, MI; Tony in NY;  Paul in Central CA; Matt in Perth, Western. Australia; Mick in Carnforth, UK; Joe in Hudsonville, MI; and Linda in S. California.
Joe in Hudsonville's Fluval Spec tank, with Cryptocoryne wendtii on the right: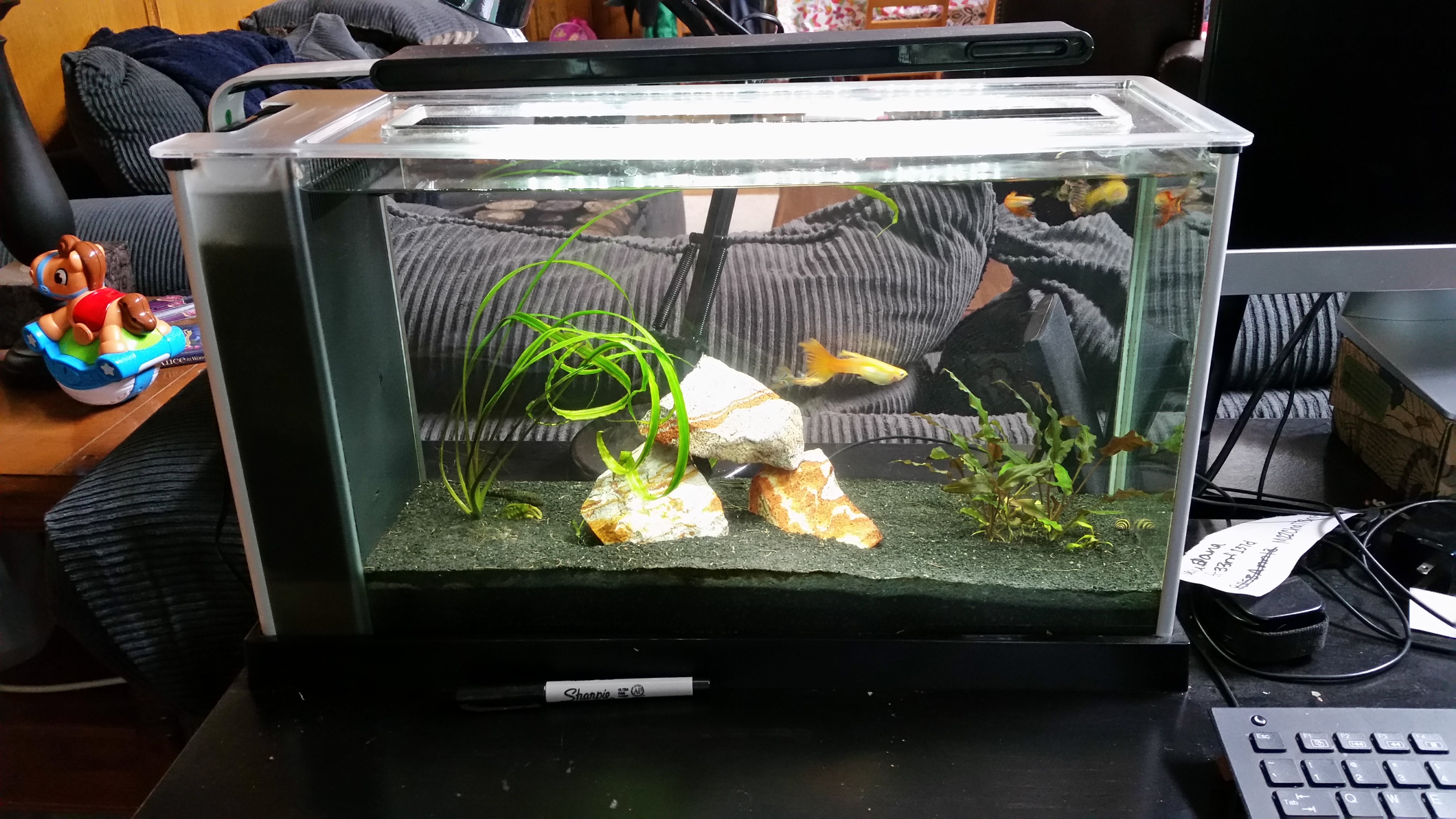 His 15 gallon tank, with Anubuas, Java fern, and Giant Baby's Tears: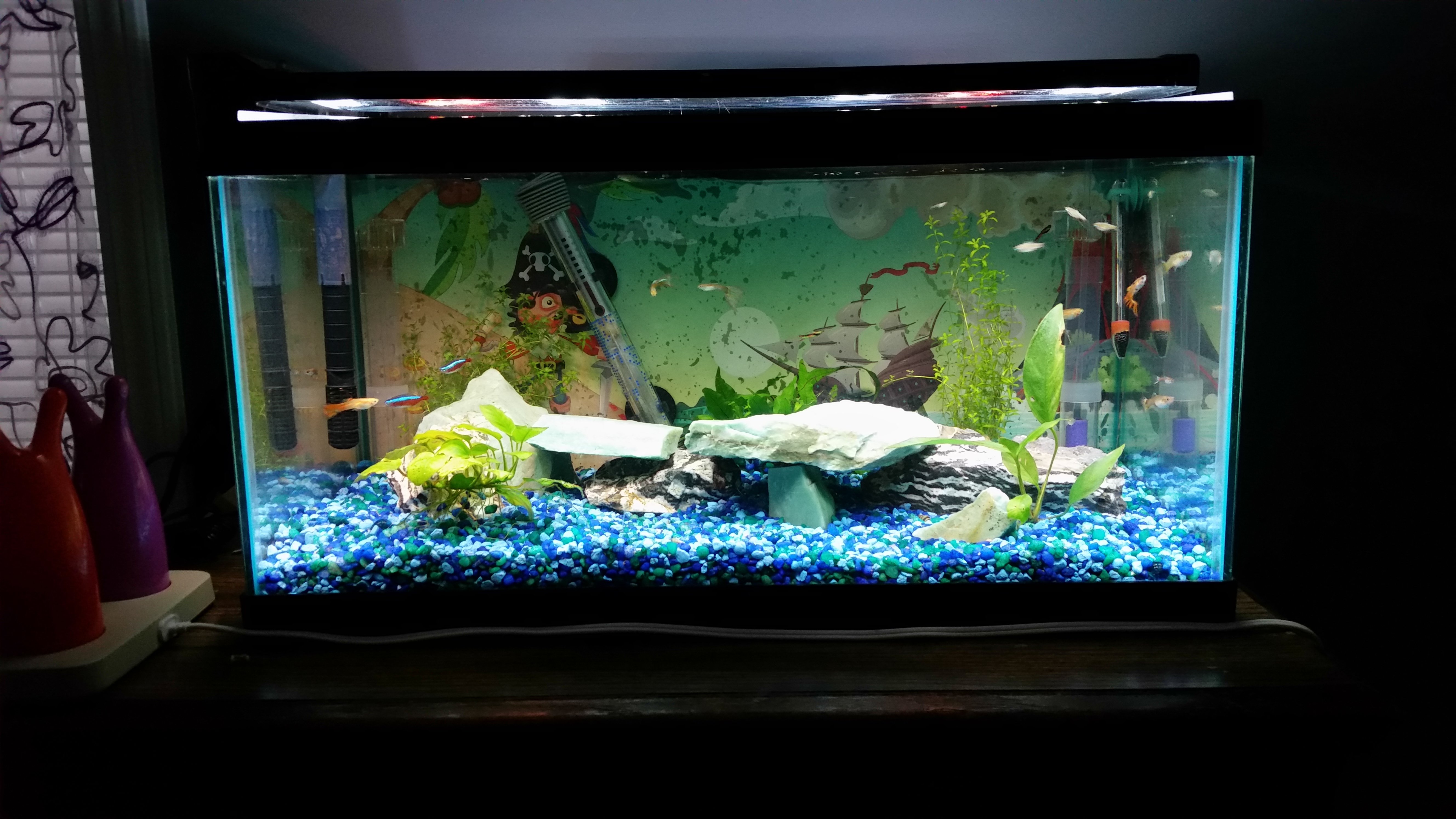 Matt in Perth, Western Australia recently got his new LED lights–check out how they make his tank pop!